Speaking with authority is necessary when you're in your wheelhouse, both in your role at work and in your personal life. If you are communicating your message, it needs to come out with authority and confidence.
Being an authoritative speaker is how we get hired for jobs and get people to follow our call to action. Yet almost nowhere in our lives are we trained to be authoritative, confident speakers. We travel through our careers and lives without anyone telling us how to manage others, make small talk, or be convincing. 
How many of you would trade in that Trigonometry class for learning the process of becoming an authoritative communicator?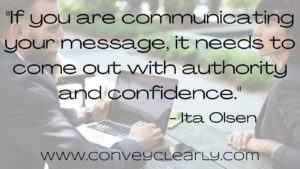 How to Speak with Authority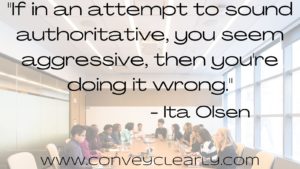 What are your tips for sounding authoritative?

How important is it to sound confident and authoritative to you?

Have you tried any of the above? I'd love to hear from you in the comments section.
I know! I said there are 7 steps, but I added another one, I hope that's ok 🙂