Why do the words not come out as they sound in my head?
"I had it all figured out in my head. I knew exactly what I was going to say! Practiced it over and over in my head! But for some reason, it didn't come out anything like I'd practiced! Why can't I articulate my thoughts clearly?"
You're working on a project, it's brilliant. The client is going to benefit; it'll be better than anything your competition can drum up. You even practice what you're going to say in your head.
Did the words not come out right?
Now here you are at the meeting, you open your mouth, words come out, but you're looking at blank faces. Five minutes later, Daria says the same thing and gets all the credit!
For some reason you may have used too many words–you said the same thing three different ways. Or maybe the words just got garbled. Or maybe it was full of filler words.
Or: You're conveying your message, but it's coming out all Speedy Gonzalez or too high pitched. It's not perceived as credible, and people have a hard time processing what you're saying. That's not going to get you where you need to go!
You have crystallized ideas in your mind, but getting them out is challenging. How can this be?!


Techniques to articulate your thoughts aloud.
You know people who appear credible and are super influential. They speak and people are magnetized and engaged. They know how to speak up in meetings and they have a strong verbal brand. Who are these people? Are they from Mars? Another galaxy?
No. They've learned and mastered the techniques to speaking well. Once you learn the techniques you're a confident superstar. You become trustworthy and credible.
A crisp clear speaking voice and powerful executive presence are essential to being an incredible communicator.
You're doing an incredible job. But no one knows if you can't articulate it.
I know you're out there doing your job to the best of your ability. You're giving it your all and your stuff is good. But no one's going to know it if you can't articulate it.
Let's do it together! I recommend you reach out to us and get started with a personalized course or if you're a DIY type, take The Voice Spa. The Voice Spa teaches you to use a magnetic voice, speak concisely and at the perfect pace. It trains you to be authoritative & persuasive, yet warm and engaging.
Why do your words not come out as they sound in your head?
Mystery solved.
We can have ideas crystalized in our minds; however, conveying them to others involves translation. We have to translate our ideas so our listeners may easily perceive them.
Remember: your thoughts are well-cemented in your mind because of all of the experiences you've had and the pictures you see. 
You could be trying to explain yourself to your identical twin with whom you've had the same experiences for your whole life, and you still may have a misunderstanding.
Translate your ideas into words.
Now imagine you're the CTO explaining something to the CEO. Identical twins? Very far from it. Almost none of the same experiences and no same "mind images" or even knowledge. You depend on each other with your different proficiency bases.
(When I talk about pictures in our minds, I mean that when we learn the names of objects or concepts throughout our lives, we draw pictures in our minds. A simple example is if I grew up with a German Shephard and you grew up with a Shihtzoh. Our mind's images of "dogs" would be different. It's neuroscience.)
Then the connections in your mind are different from others' minds. It may be easy for you to draw a particular conclusion and perhaps not the same for someone else. They may be drawing different conclusions.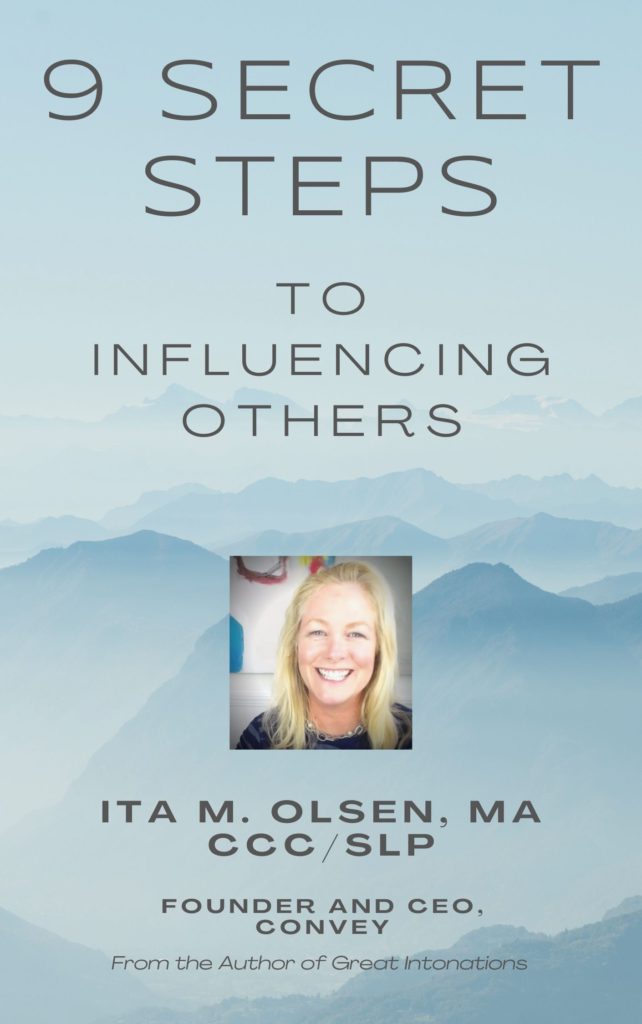 Here's how to articulate your thoughts into spoken words.
Knock it out of the park
My friends, not only can you get your message across as well as it sounded in your head when you were silently practicing your soliloquy, but you can be even better.
You can be incredibly engaging and influential. 
To this day, and I've been doing this for a long time, people I meet still don't know just how well they can become at developing relationships, influencing others, passionately expressing their ideas.
Learning how to speak clearly is integral to relationship building, getting a job, dating, absolutely anything that involves opening your mouth to speak.
People tell me they can't articulate their thoughts into words all day long.
It's incredible after I speak to someone for the first time, and they tell me that people don't listen and don't follow their call to action.
Then when I tell them that this problem belongs to everyone I've ever met, they're always shocked. And then I'm shocked that they're shocked! 🙂
I listen to 15 people per day tell them the same thing! And 20 more are writing it in an email or the contact us form. Guys! You are not alone. This is a common problem!
Confident and persuasive.
The fact is that not only can you make people want to listen to you and do what you say, but you can become confident in every situation you find yourself.
My clients become sought after. They practice with me. They work on the techniques in the systematic fashion that I give them. And they become quite desirable. They don't need to look for jobs or even interview.
You can do this yourself with The Voice Spa video course. Or you can get in touch with us for individual sessions.
If you're bootstrapping it on your own, click through the links in this article to learn the specifics. You can use that technique throughout this blog.