Yes, we're working from home suddenly. Well, actually I've been working from home for quite a while mostly. It's not so bad if you like the people you live with. And if you don't, you better have one heck-of-a-large house! Online speech training is what I do. About 4 or 5 times a year, I go into corporations and train their folks, but day-in and day-out, I'm seeing incredible clients online.
Hopefully, you're still employed. And if not, I hope you have enough to get by for the duration of this insanity. If you're housebound, it's a great time to take advantage of online training. I've been speech training via webcam since 2004! Can you believe that! It's crazy.
How to Improve Your Communication Skills at Work

 
How I Started Online Speech Training
Before 2004, I saw people mostly in my office. Once I started using the webcam, I thought, "This probably won't work as well, but it's worth a try because people around the country want my services." Boy, was I wrong! Online speech training works about 35% faster than in-person classes. I was surprised, but I believe it has to do with the cues that are all around you while you're in our session. All of your pictures and furniture and items all around you serve as cues to remind you to use the speech techniques that you're learning. Plus, you can see yourself on the screen. That's helpful too. 🙂
You can request more information about our online speech training classes here.
There's a weird stigma against working from home. You know the guy who's interviewed in his home office, and his daughter comes marching in behind him? It's hilarious. He becomes so mortified he's forgotten how to behave in society! Here's my take: Working from home rocks. You can wear your pajama bottoms! You only have to do the front of your hair! Not the back!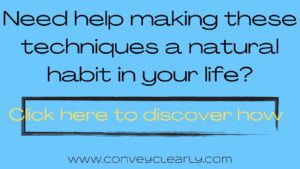 I meet all the cats.
Working from home is going to be a challenge for people not accustomed to it. But meeting with people on the webcam has been incredible for my clients and me. I've established fantastic relationships with people all over the world. I've learned about cultures I never would've dreamed I could learn about firsthand. Many clients have gone out of their way to meet with me in person after we've worked together. Not to mention that speech/communications training works better–faster–on the webcam than if they came into my office.
I'm a huge proponent of working from home for people who want to. I'm against all of the internet's work-from-home-shaming. The video of the suited-up man in his home office whose child comes in the door and walks up to him? Why would we laugh?
I meet all the cats. They all want to get into the space where their human's attention is. So they get in front of the computer. I meet most of the dogs, many of the babies, and some of the spouses. Sometimes a parent. What a treat! We need to change our perspective about working from home and embrace our families.
Get What You Want With More Persuasive Speaking
All the same body language reactions that happen in person happen on the webcam. We mimic each other; we lean forward and back, it's beautiful! Would all interactions be better in person? Perhaps. But I can't be in Riyadh, Brisbane, and New York all in one day without the webcam.
Being a Great Communicator Can Be Rocket Science and It's OK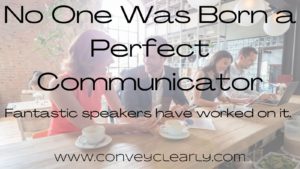 What Happens in an Online Speech Training Class?
What we do is evaluate where you are in terms of your communication skills. Are people loving listening to you and doing precisely what you tell them to do? Are you crushing it on stage during presentations? If not, we can easily remedy this. We then use a systematic process to make your message crystal clear and highly persuasive. (It usually takes between 5 & 10 sessions.) So people love listening to you. They're thankful that your message is so easy for them to process. They're happy to follow your call-to-action